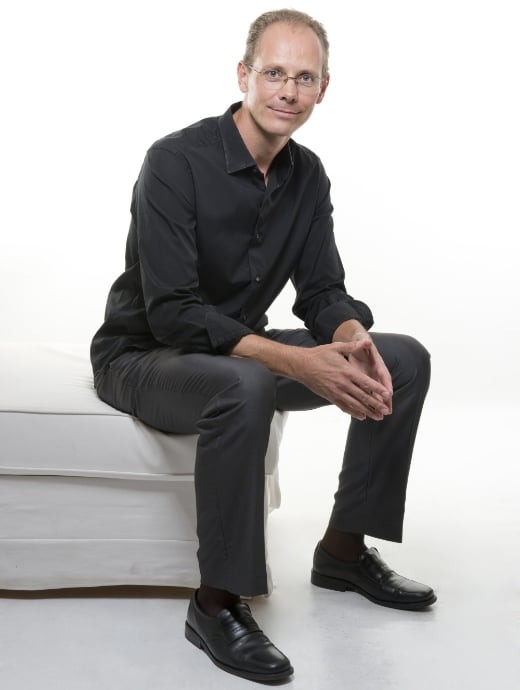 Early on, Ulrich left his hometown in Germany to the distant lands of Osnabrück to study European Mechanical Engineering. There he met Karen, who came to the University from Spain as an exchange student to study economics. They got to know each other and continued together from that moment on. After a six-month trainee program in Tokyo (Japan) and followed by two years of study at the University of Sussex in Brighton (England), Ulrich received his Master's degree in Mechanical Engineering.
During his studies already he realized that he wanted to live in Spain, because he had learned and appreciated through many short breaks, the country, the people and especially the climate. Then it was not difficult to move from England directly to Spain to be drawn by Karen's parents and family business, which was real estate.
After a short time it was decided to open an office in the center of Torrevieja, which later became the headquarters of the company.
After a very short time and in addition to his native language German and acquired English in England; he also became fluent in Spanish. And languages are something very valuable in an environment such as Torrevieja, where the proportion of foreigners is over 50% of the population.
The first years were very hard, Ulrich admits, but these are the formative years where every young entrepreneurs needs to go through. Everything is new at the beginning and if you can also count on the support of the family, who has the experience, but yet you have to make it by yourself.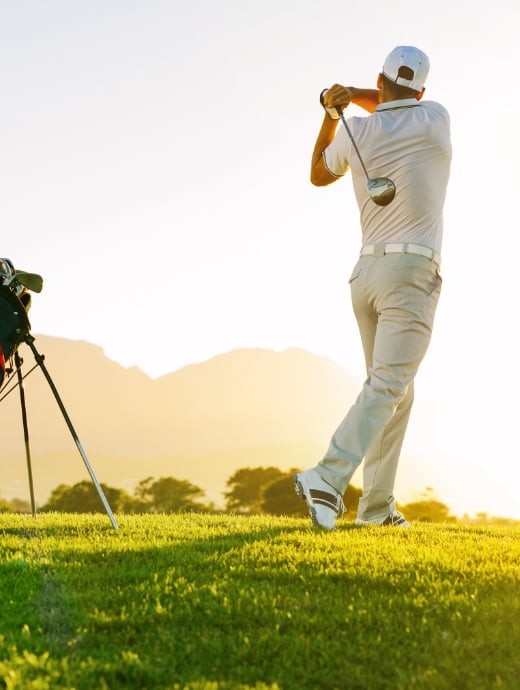 So they built the company little by little, in a time where the focus was on the buyer, because in a booming real estate market with a number of houses for sale that could hardly satisfy the great demand from all over Europe and the prices skyrocketed, the buyer needed primarily professional help and advice when buying a house.
During this time, Ulrich met a new love that continues to this day: the game of golf.
"Golf is something fascinating, once it cast his spell on you, it will not let you get rid of it. From the beginning you realize whether you love it or hate it, and it has caught me!"
The climate here is of course ideal for golfing and the number of golf courses around, provide plenty of variety and challenge for any golfer.
After a few months, and rapid progress, Ulrich notices that there were various golf societies, but none was attended by German golfers. So he didn't hesitate and put some ads in the newspaper and on the first meeting came a handful of like-minded people. Then there were more and more, what started with two flights on the first year, became the first German Golf Club on the Costa Blanca (www.dgccb.org) and today it counts some +200 members and is an official Golf Club registered in the Spanish Golf Federation.
"For five years I worked passionately as a CEO in the Club until I gave the office to my successor."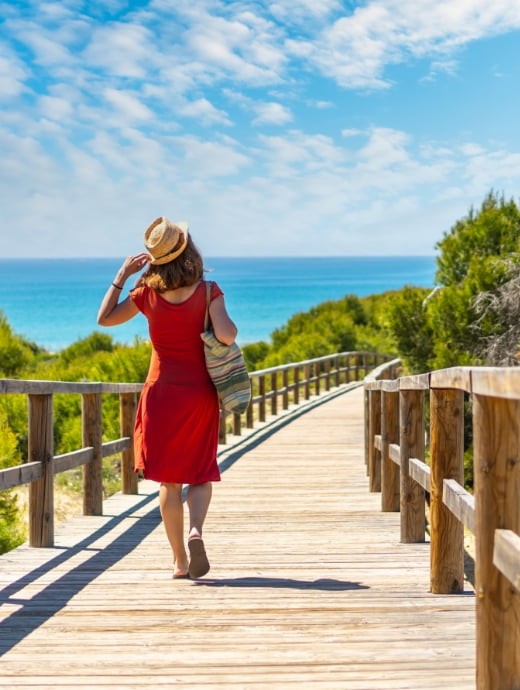 From 2010 until 2013 Ulrich was on the board of APYMECO, the Association of Medium-Sized Companies in Torrevieja and from 2013 to 2015 Ulrich was president of ASIVEGA, the official Association of Real Estate Agents in the Vega Baja Region, which was founded by Karen back in 2009 to provide more services and help to the private home seller in a buyer's market.
"The interesting thing about being a real estate agent is that you always deal with people, and here in the area of the Vega Baja, people come from all over the world, each with his very own live story and very personal reasons to come to here."
"I support my customers from start to finish, from the first contact through to going to signing the purchase agreement (Escritura) at the Notary's and beyond, I also help in transferring all contracts for water, electricity, property taxes and community fees."
From the start, Ulrich has worked together with other real estate companies, locally, nationally and internationally, and in 2009 he helped setting up ASIVEGA, the only official real estate association in the Vega Baja region, which counts to date about 30+ offices that are closely connected and share their listings and clients. It ranges from Guardamar to Orihuela and has its main focus in Torrevieja and Orihuela Costa.
In 2017, Ulrich hosted his own TV program at Televisión Vega Baja, where he invited real estate experts to talk about industry related topics. The "Vega Baja Real Estate Talk with Ulrich" is a popular weekly TV show amongst those thinking of buying, selling or owning a home on the Southern Costa Blanca.
And regularly Ulrich runs his "Private Home Seller Seminar", where people that are thinking of selling their home in the Vega Baja area can join to learn about every aspect of the selling process, before they actually put their house on the market.
Gallery